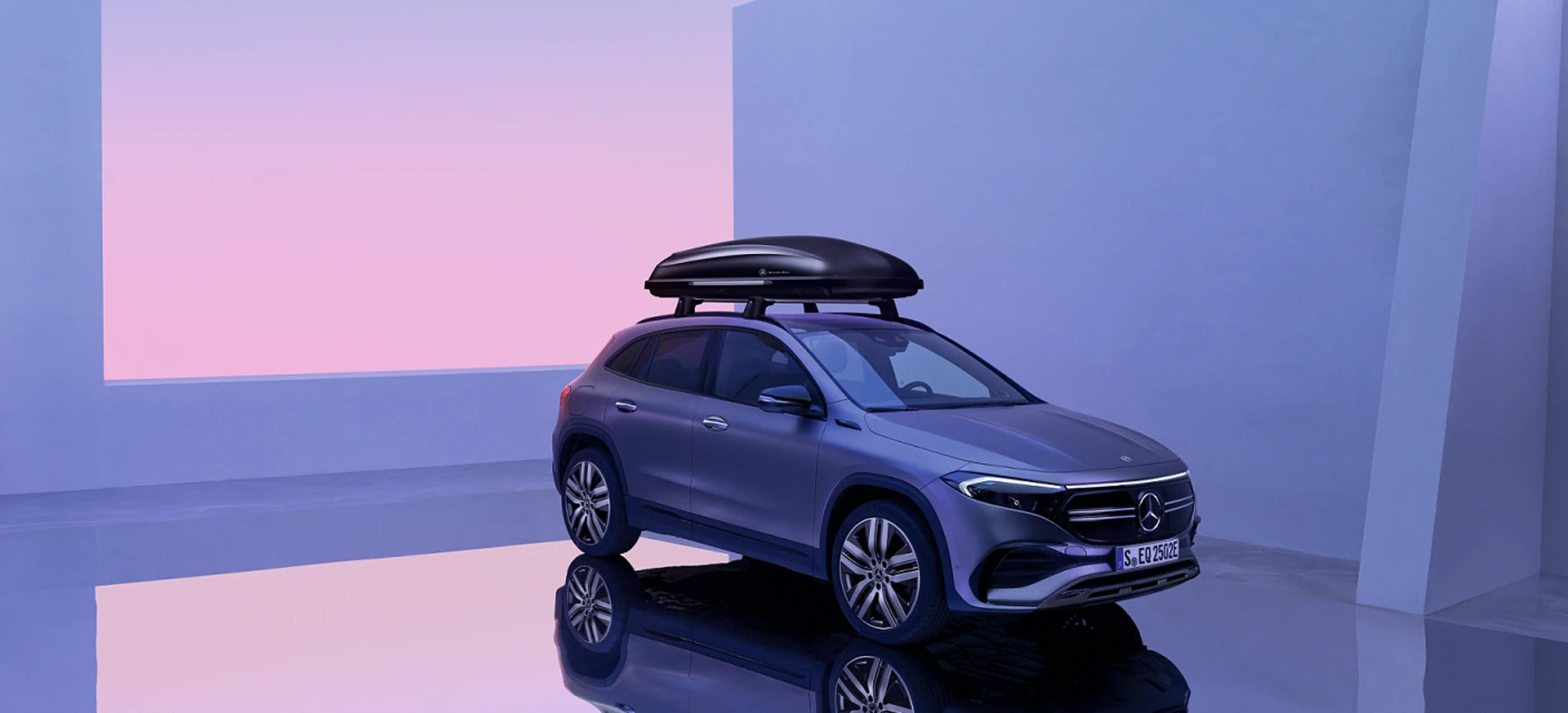 Safety & Comfort
Find everything from the ideal carrier system to that special extra.
Perfection is the goal. That's why accessories should also be a perfect match for your Mercedes model. With our selection of products for safety and comfort, our carrier systems, the car charging infrastructure or even the styling extras, you can be sure: you get the quality you are used to, perfectly matched to your star.
Boarding with style
Fancy a change? The interchangeable covers in the sporty, exclusive Mercedes-Benz or AMG design become an eye-catching feature every time the door opens. That's because the hard-wearing and durable door sill light up invitingly when you get in. Let your individuality shine thanks to the simple self-assembly with innovative interchangeable cover technology which makes it easy.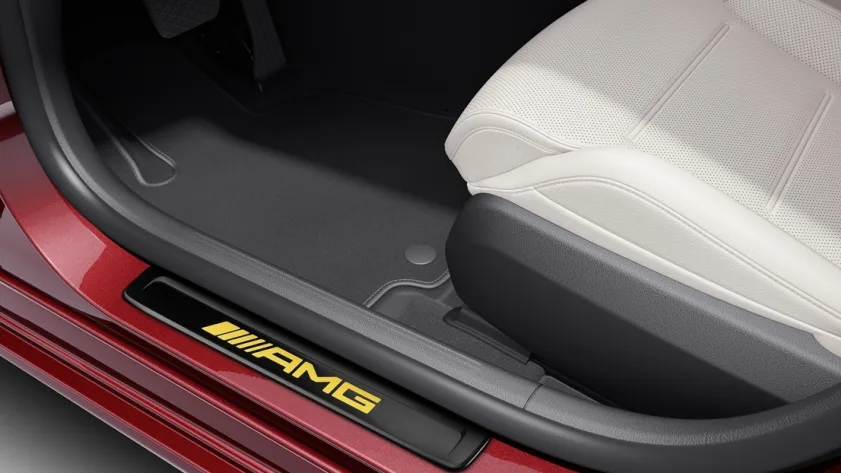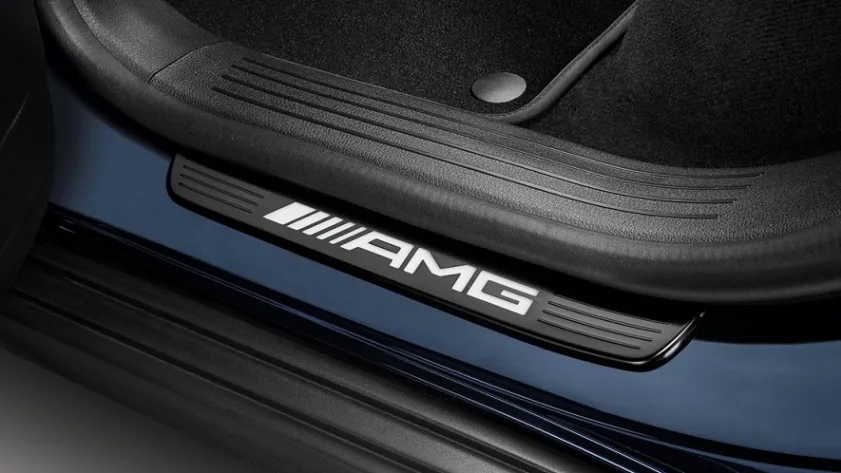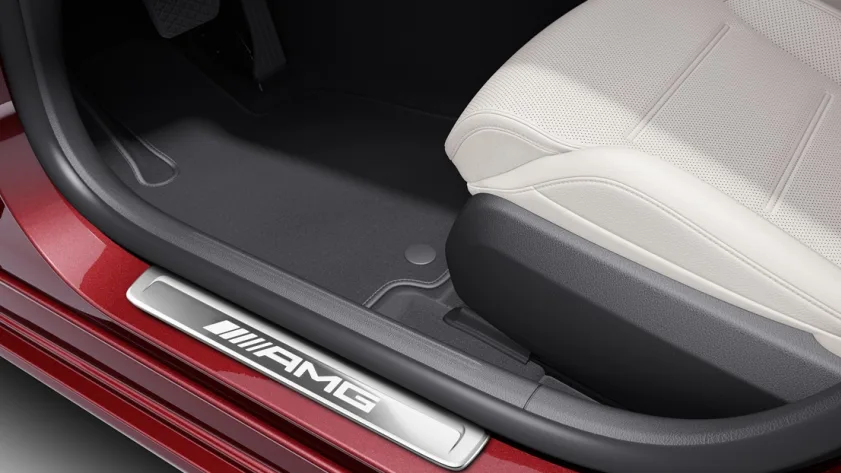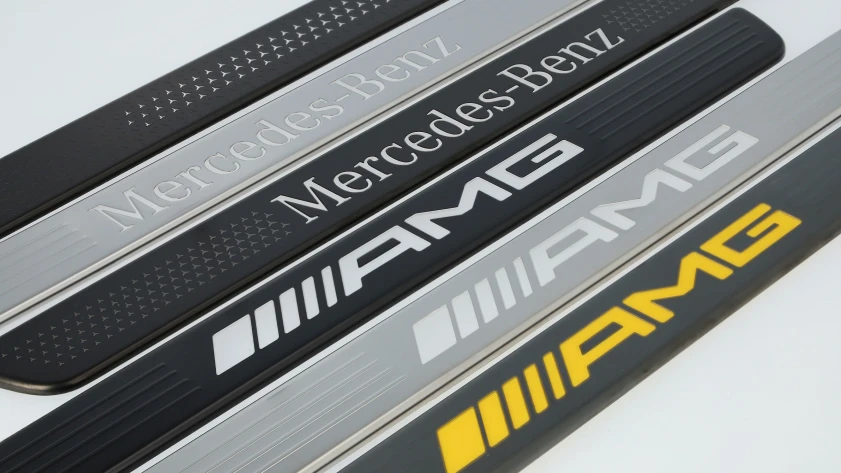 There's more: the Mercedes-AMG roof box
Even the sportiest Mercedes has to take the whole family on holiday sometimes. A wide range of carrier systems such as roof boxes or bicycle carriers makes it possible. The 410 litres of the Mercedes-AMG roof box provide plenty of space for suitcases and equipment. At the same time, top aerodynamic and performance values ensure that the additional load has as little impact as possible on driving noise and handling. Our AMG High-Performance Team is responsible for this, having tested and optimised these values in extensive test drives. So: make way!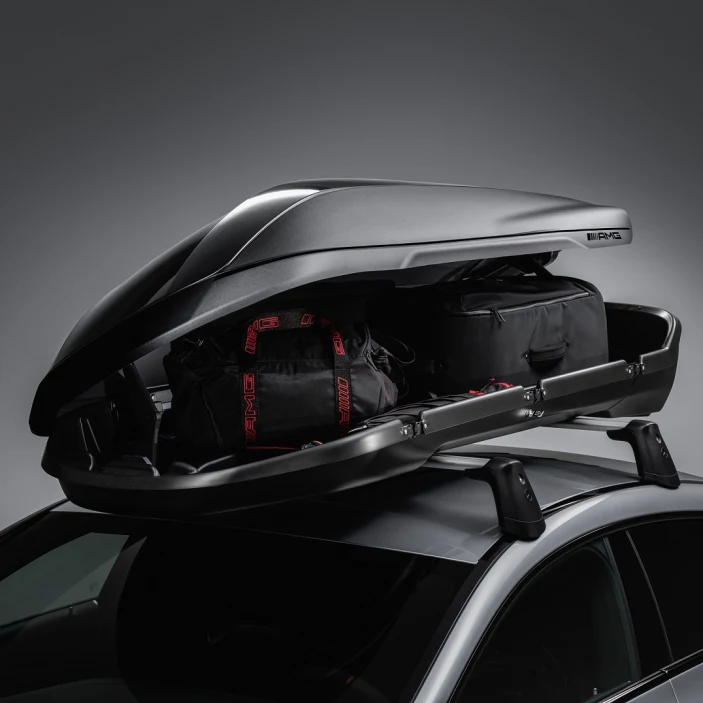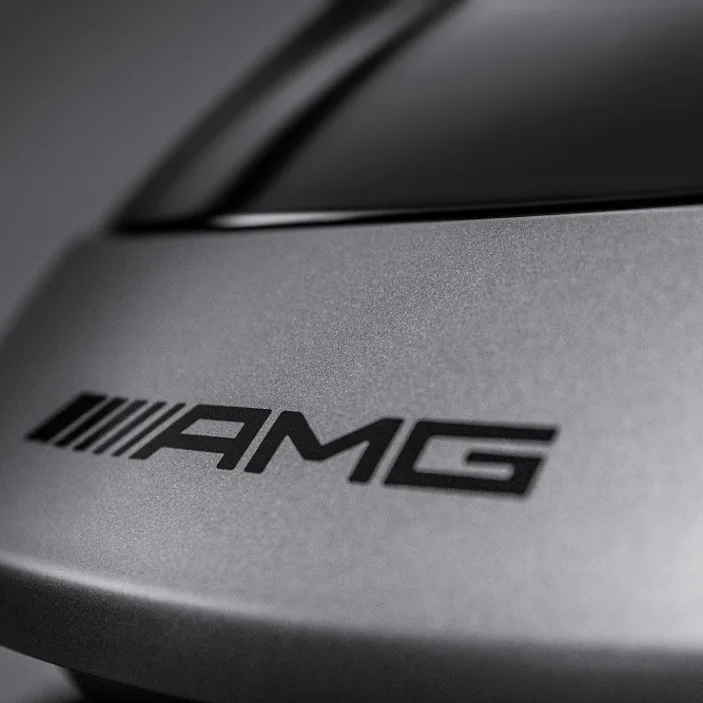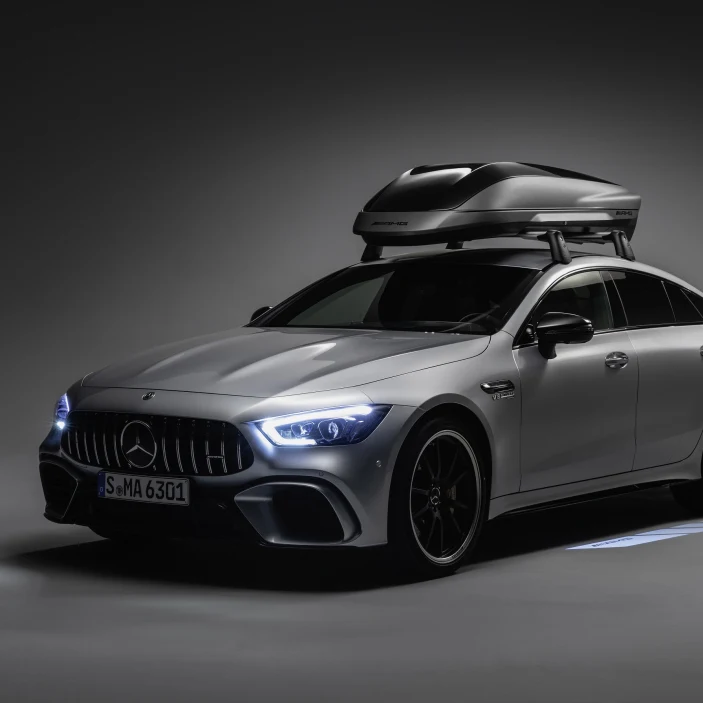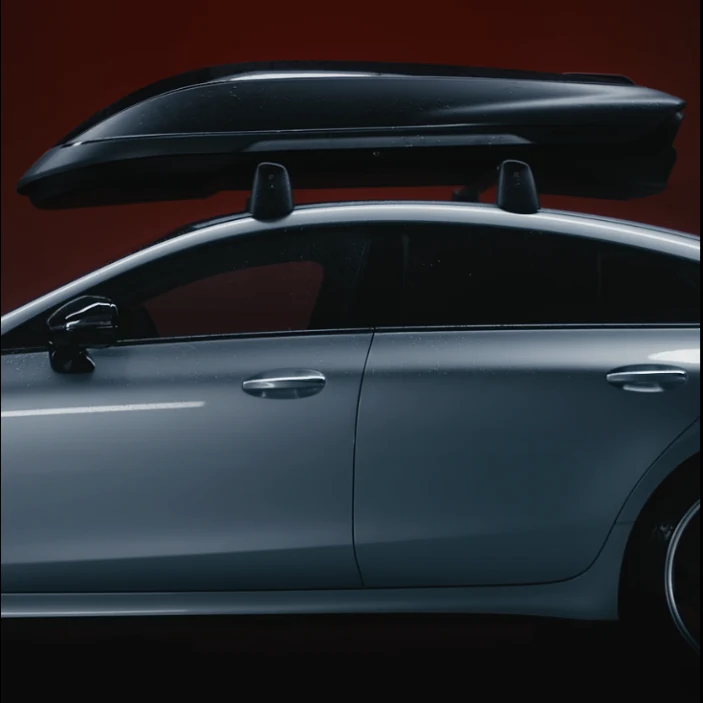 All categories
Choose the right accessories for your Mercedes.